Aggressive Fort Wainwright Military Defense Attorneys
When You Need an Army Court Martial Lawyer in Fort Wainwright
Fort Wainwright Military Defense Lawyers
Our military criminal defense attorneys have successfully represented Army soldiers around the world. Check out our case results to learn more.

The experienced military criminal defense lawyers at Gonzalez & Waddington have gained a reputation for defending service members at Army installations worldwide. If you are stationed at Fort Wainwright and are under investigation for a military offense, then having the most experienced military criminal defense attorney can be the difference between spending decades in prison versus winning your case or redeeming your career. Our military attorneys represent Fort Wainwright Soldiers in both UCMJ and administrative matters to include representing service members suspect of of sexual assault, theft, and other offenses under the UCMJ.
This video is a great example of why you should hire the best military defense lawyer possible.
Our military defense lawyers commonly fight false accusations of Article 120 UCMJ, Sexual Assault.
Alaska Military Lawyer

Unlike the majority of civilian criminal defense attorneys or your assigned Army lawyer, pleading guilty is not something we commonly do. Our attorneys compel the US Army to prove their case. We take almost every case to trial and fight the allegations in front of a military jury.
Our Army court-martial outcomes speak for themselves. The accused Soldier and his or her desired outcome is our principal concern. Our court-martial defense lawyers maintain smaller caseloads than the usual appointed US Army defense lawyer so that we can focus on every trial separately. Your trial will not be outsourced to a third party and we will not power you into a guilty plea at the last minute. Our military defense attorneys have successfully fought Army court-martial and administrative separation (ADSEP) cases in the United States and globally.
Fort Wainwright Court Martial Lawyers
Our high-powered Army court-martial lawyers will use our experience to defend your court-martial or ADSEP case at Fort Wainwright.
Call today to speak with an aggressive military attorney.
Service members stationed at Fort Wainwright deserve the best military defense attorneys possible to defend them at their court martial or ADSEP proceeding.
If you or a family member are stationed at Fort Wainwright and are suspected of a military offense such as sexual assault or if you are facing an administrative separation, Article 15, show cause board, letter of reprimand or GOMOR, then contact our court martial attorneys today.
Fort Wainwright, Alaska Military Defense Attorneys
Brief Background of Fort Wainwright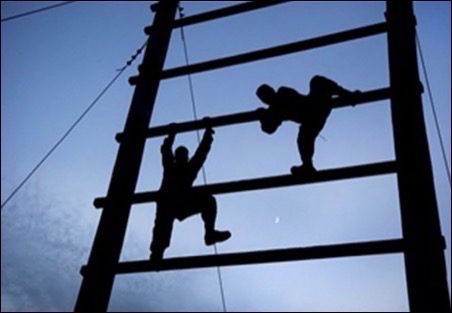 Fort Wainwright is a post set up by the United States Army next to Fairbanks. It is located in the state of Alaska. The military base has played an important role since 1978 since it has been looking into and cleaning up the water and soil contamination due to the landfills and drum burial sites, fuel terminals, storage tanks located underground, coal storage yards, open detonation areas and fire training pits.
The base was first set up in the year 1939, and was then known as the Ladd Field belonging to the U.S. Army Air Corps and in 1947, it became the cold weather station for testing aircraft in arctic and cold conditions for the U.S. Air Force. The Army officially gained control of the region in 1961 and was named after General Jonathan Wainwright, for his bravery and service in the Second World War.
It has been home to the 6th Infantry Division, 172nd Infantry Brigade, Task Force 49 (which is the aviation brigade designed to provide logistical air support to the U.S. Army). The Bassett Army Community Hospital and the Alaska Fire Service (of the Bureau of land Management) are also located here.
Present Day Goings on at Fort Wainwright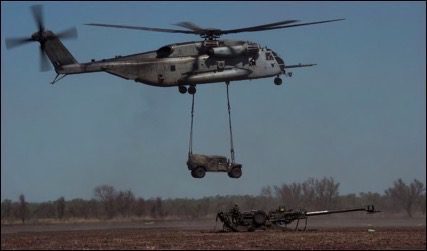 In recent times, Fort Wainwright made the headlines because of a murder of 3-year-old, which is why a negative spotlight was shone on the region. Such incidents have a very negative impact on the life of the men and women who are serving the military. Because of the frequency with which these incidents are occurring, what happens is that the checks on the military forces become very strict. Men and women enlisted in the military forces often have to undergo a very intense scrutiny.
Because of the enforcement of some many rules on service members, there is an increased likelihood of an individual breaking the law and having to face legal action.