Aggressive Fort Stewart Military Defense Attorneys
When You Need an Army Court Martial Lawyer at Fort Stewart or Hinesville, Georgia
Fort Stewart Military Defense Lawyers
We have successfully defended and acquitted Army soldiers around the world. Check out our case results to learn more.

The experienced military lawyers at Gonzalez & Waddington have earned a reputation for representing Soldiers at Army installations worldwide. If you are stationed at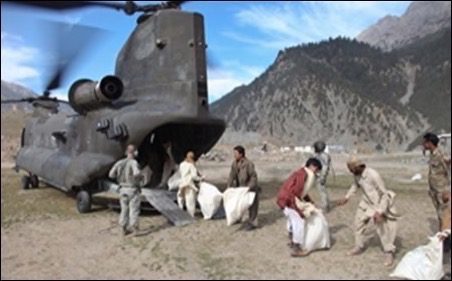 Fort Stewart and are suspected of a military offense, then having the most aggressive court-martial defense lawyer can be the difference between losing your case versus winning your case or redeeming your career. Our military lawyers represent Fort Stewart Soldiers in both criminal and administrative matters to include representing Airmen suspect of of sexual assault, rape, and other crimes under military law.
Unlike most civilian defense lawyers or your free US Army counsel, pleading guilty is an option of last resort. Our attorneys compel the Army to prove their case beyond a reasonable doubt. We take nearly every case to trial and fight the allegations in front of a military jury.
Our US Army court-martial victories speak for themselves. The suspected service member and his or her future is our primary concern. Our court-martial defense lawyers keep smaller caseloads than the typical free US Army military lawyer so that we can focus on each client separately. Your trial will not be outsourced to a random attorney and we will not coerce you into a guilty plea at the eleventh hour. Our military attorneys have fought US Army court-martial and administrative separation cases in the U.S. and around the world.
Fort Stewart Court Martial Lawyers
Our firm's founding lawyer, Michael Waddington, graduated from Temple Law School in Philadelphia, PA and is a current member of the American Board of Criminal Lawyers, an accomplished group of criminal defense attorneys that have 10 or more years of experience defending criminal cases, at which time they must have defended 50 or more felony cases, and must have won 35 or more jury trials.
Also, he was voted a "Super Lawyer" in Georgia and is rated Superb on AVVO.com. Some of Michael Waddington's cases were made into documentary films, such as, "Killings at the Canal," a CNN documentary special that unveils what caused the murders of Iraqi terrorists by Army soldiers. He also regularly teaches defense lawyers on trial advocacy. Our hard-hitting Army military attorneys will use our skills to fight your court martial or ADSEP case at Fort Stewart.
Call today to speak with a high-powered military attorney.
Army soldiers stationed at Fort Stewart deserve the best military defense lawyers possible to represent them at their court martial or administrative separation hearing. If you or a family member are stationed at Fort Stewart and are suspected of a military crime such as sexual assault or if you are facing an administrative separation, Article 15, show cause board, letter of reprimand or GOMOR, then contact our military attorneys now.
Legal Help at Fort Stewart, Georgia
Fort Stewart is committed to ensuring that it manages the Army installation in an efficient, effective and equitable manner so that the military men and women stationed there are able to execute the agenda perfectly. Furthermore, it also aims to ensure the well-being of the military troops, their family members and the civilians living there and hope to improve the infrastructure and not have a negative impact on the environment.
From time to time, therefore, it is possible that a person is tried for violating the rules and regulations that are in place for the effective management of this military establishment, even if the person is actually innocent. For this reason, you should look out for expert legal help if you want the best outcome possible.
Brief Background of Fort Stewart
Fort Stewart is one of the main Army posts, located in Georgia. It is, perhaps, the largest military base; at least as far as the Eastern region of the United States is concerned, as it is spread out over 280,000 acres. The region that is known as Fort Stewart also includes what was once known as Clyde, a town in Georgia. It also includes some parts of Long, Evans, Liberty, Tattnall Counties and Bryan.
It stretches out next to the Canoochee River and is home to over 1700 families. Fort Stewart is near the East Coast, as well as two massive deep-water ports, Charleston (in South Carolina) and Savannah (in Georgia).
In Fort Stewart, you will find that field artillery, small arms ranges, tanks and helicopter gunner are operational throughout the year, and there is very little time that is lost due to the weather conditions.
What is Off Limits for Service Men and Women?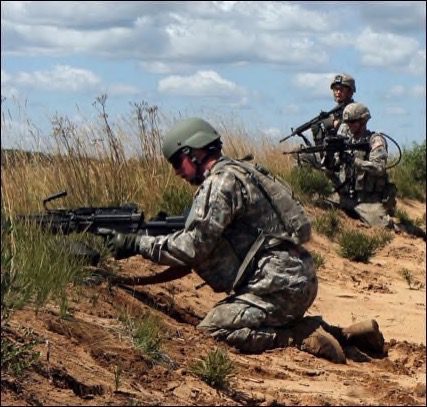 This Army base is known to be a community that encourages soldiers to train, deploy and raise their individual families in an exemplary manner. For this reason, there is a very strong focus on ensuring that everyone sticks to the rules. This also means that people are sometimes charged with disciplinary action for even minor transgressions. Men and women who are considered to be actively serving the military forces are not allowed from interacting in any form (such as through conducting business, visiting or meeting) with some establishments.
This includes the American-Amicable Group, the Country Club Food, Cyberlink Marketing (Incorporated), Hernandez Auto Painting & Bodyworks, Hernandez Collision Center and Hernandez Auto Painting & Body. In addition to this, actively serving members may also not interact with Video Bob, Starship Adult Novelties and Gifts, People Helping People (and any of its subsidiaries), SmartBuy, Rome Finance and First American Cash Advance.
Looking for a Defense Lawyer in Fort Stewart?
Transgression of any of the UCMJ means that a soldier is likely to face disciplinary action – which may also be harsh at times. In this situation, you need to make sure that you get the help and support of the best military defense lawyer possible. Ideally, you should have someone who knows all the processes inside out. Gonzalez & Waddington may be able to help you with any criminal or administrative actions that you may be facing.