When You Need a Court Martial Lawyer in Indiana
Our military lawyers have successfully defended military service members around the world.
Contact us today to consult with our experienced criminal defense lawyers.
Military service members living in Indiana requires unforgiving civilian military defense attorneys to defend them at their court-martial proceeding or administrative separation board. If you or a family member are accused of a UCMJ offense such as: Sex crimes, Aggravated Assault – Article 128, UCMJ, Wrongful Sexual Contact, Attempts – Article 80, UCMJ, or Wrongful Use, Possession of Controlled Substances – Article 112a, UCMJ or if you are looking at an a reprimand then reach out to our ruthless civilian military defense lawyers while you can.
The experienced court-martial defense attorneys at Gonzalez & Waddington have earned a reputation for defending military service members at military installations worldwide. If you are stationed in Indiana and are under investigation for a military crime, then retaining the most experienced court-martial defense lawyer can be the difference between losing your career and family versus winning your case or saving your career. Our defense lawyers defend Indiana military personnel in both UCMJ and administrative matters to include representing military personnel accused of sex assault, adultery, BAH fraud, and other crimes under the UCMJ.
This film is an excellent example of why you should select the best criminal defense attorneys available.
Our criminal defense attorneys defend false accusations of rape, child abuse, and sexual assault under Article 120 UCMJ, 120b UCMJ, and 120c UCMJ.
Unlike most civilian defense attorneys or your free military lawyer, pleading guilty is not something we do often. When our lawyers are hired, we compel the military to prove their case. We take nearly every case to a court-martial trial and fight the allegations in front of a panel.
Our military court-martial outcomes speak for themselves. The accused military service member and his or her future is our main concern. Our military criminal defense attorneys maintain lighter caseloads than the average assigned defense lawyer so that we can concentrate on each trial separately. Your case will not be outsourced to a random lawyer and we will not bully you into a guilty plea at the eleventh hour. Our court martial lawyers have successfully defended military court-martial and administrative separation cases in the United States and globally.
Indiana Court Martial Attorneys
Our experienced military defense lawyers will use our skills to fight your court-martial or administrative separation (ADSEP) case in Indiana.
Call today to consult with a hard-hitting court-martial defense attorney.
Service members working in Indiana merit the best court-martial lawyers possible to defend them at their trial or administrative separation (ADSEP) proceeding.
If you or a family member are stationed in Indiana and are accused of a UCMJ crime such as sexual assault or if you are dealing with an administrative separation, Article 15, show cause board, reprimand, then call our military defense attorneys right away.
Click here for legal resources: CAAF Website – Naval Justice School

Indiana Air Force Bases where our lawyers practice:
Grissom Air Reserve Bases is a joint military base/civilian airport. Originally Naval Air Station Bunker Hill in 1942, the base was reopened in 1954 as Bunker Hill Air Force Base, and in 1968 the base's name was changed to Grissom in honor of an astronaut that died in Apollo 1. Since 1968, the name has been altered twice to reflect the changing status of the base. Outside the gates is the Grissom Air Museum which displays about 30 aircraft.
Indiana Navy Bases where our lawyers practice:
Naval Surface Warfare Center Crane Division was established in 1941 in Martin County by the Bureau of Ordnance, originally the Naval Ammunition Depot. The base is now named after William M. Crane and is the third-largest naval installation in the world with 100 square miles of land, which includes a lake. 650,000 tons of ordinance can be store at Crane.
Indiana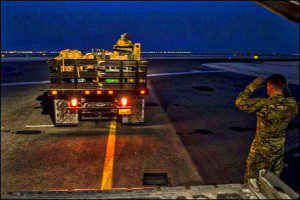 Indiana is a state that is located in midwestern and Great Lakes regions of North America. Indianapolis is the capital of Indiana and it is the 38th largest state in size. It has a maximum dimension of 250 miles from north to south and 145 miles from east to west. Indiana is considered to be one of the eight states that make up the Great Lakes Region. It is bordered by Michigan on the north, Ohio on the east, and Illinois on the west.
Lake Michigan borders Indiana on the northwest and the Ohio River separates Indiana from Kentucky on the south. The estimated population of Indiana was 6,596,855 as per July 1, 2014 records. The density of population was 181 per square mile which is the 16th highest in the United States. The Hispanic population is the fastest-growing minority in Indiana. They made up 6.2% of the population. Around 28.2% of Indiana's children under the age of 1 belonged to these minority groups.
Highlights of Indiana
Indiana is the smallest state that is located west of the Appalachian Mountains. After the American Revolution, Indiana was made open to US settlers. The invasion of white immigrants increased war with the Native American tribes and continued till 1811. Indiana was annexed as the 19th state of the Union on Dec. 11, 1816.
The state is decided to provide the highest quality of support to teachers, schools, students and parents in the field of education. The Indiana Department of Education is using a community approach to educate their children and build support systems for their schools.
Top-rated tourists places in Indiana are: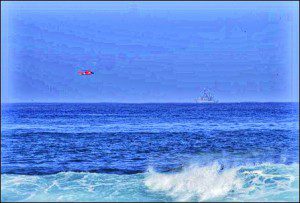 Wonder Lab Museum of Science: The Museum located in Bloomington is best suited for great family outing. It has a children's fun center focusing on health, technology and science. It has interactive displays that are both entertaining and educational.
First Christian Church: It was designed by Eliel Saarinen and completed in 1942.
The church has a traditional look with rectangular shapes and towers which stand 160 feet high. The raw material used is mainly buff brick and limestone.
Indiana University Art Museum: Located in Bloomington, the museum has diverse and huge collection of items which includes sculptures, paintings, photos and ceramics.
Fort Wayne Children's Zoo: This place is worth a visit, with award-winning animal exhibits. The zoo has hundreds of animals and several rides.
Military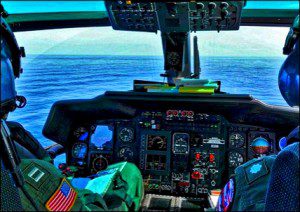 Indiana is a home to various military installations and largest of these are the Naval Surface Warfare Center Crane division located around 25 miles southwest of Bloomington.
Naval Surface Warfare Center Crane Division: Located in Indiana covering three different counties like Martin, Lawrence and Greene. The base is 40 km from Bloomington and it is totally operated by US Navy. It was named in the memory of William M Crane, one of the US Navy officers who fought 1812 war and the main Barbary war. The facility is the third largest and the widest naval military base employing around 3500 individuals.
Camp Atterbury Army Base in Edinburgh: The base is located near Edinburgh, Indiana and it is training base for The Indiana National Guard. Its construction began after the attack on Pearl Harbor. The base was built huge enough to support entire army infantry division and buildings. Today, the base is used for government and military operations, pre-operational testing and civilian deployment training.
Grissom Air Reserve Base: It is the United States Air Force Installation located in Indiana. The base is located 12 miles north of Kokomo. It is named after Colonel Vergil Ivan Grissom, US Air Force Pilot who lost his life in the launchpad explosion of Apollo 1.