Aggressive Fort Rucker, Alabama Military Defense Attorneys
When You Need an Army Court Martial Lawyer in Alabama
Fort Rucker Military Defense Lawyers
We have successfully defended and acquitted Army soldiers across the USA, including Fort Rucker. Check out our case results to learn more.

The experienced court-martial attorneys at Gonzalez & Waddington have gained a reputation for defending service members at Army installations such as Fort Rucker. If you are stationed at Fort Rucker and are under investigation for a military offense, then having the most hard-hitting military criminal defense lawyer can be the difference between having your rights trampled versus winning your case or redeeming your career. Our court martial lawyers represent Fort Rucker Soldiers in both UCMJ and administrative matters to include defending Soldiers accused of sex assault, larceny, and other offenses under the UCMJ.
Unlike the majority of civilian defense lawyers or your free Army lawyer, pleading guilty is not something we commonly recommend. When our attorneys take a case, we compel the Army to prove their case. We take almost every case to trial and fight the allegations in front of a military panel.
Our Army court-martial victories speak for themselves. The suspected service member and his or her well-being is our principal concern. Our military defense lawyers keep lighter caseloads than the usual appointed US Army military defense attorney so that we can concentrate on every case on an individual basis. Your trial will not be outsourced to a third party and we will not bully you into taking a dive at the last minute. Our military defense attorneys have contested Army court-martial and ADSEP cases in the United States and worldwide.
Fort Rucker Court Martial Attorneys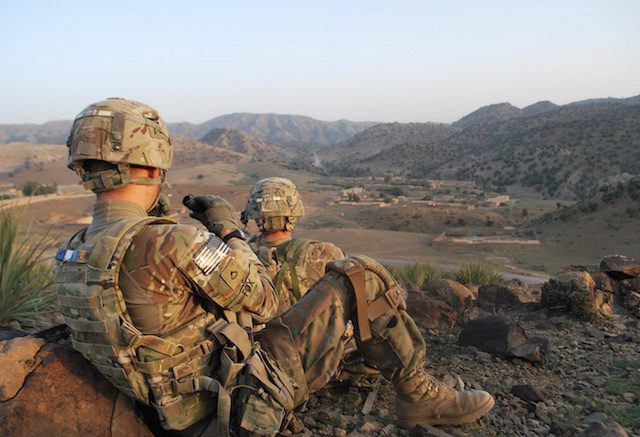 Our law firm's founding lawyer, Michael Waddington, graduated from Temple Law School in Philadelphia, PA and is a current member of the American Board of Criminal Lawyers. The ABCL is regarded as one of the most esteemed legal organizations made up of some of the most respected criminal defense attorneys in the United States. Entry is by invitation only and is exclusive to extremely regarded defense lawyers that have at least 10 years of experience defending criminal clients, during which time they must have defended 50 or more felony cases, and must have won 35 or more jury trials.

Call today to speak with a high-powered military lawyer.
Service members stationed at Fort Rucker merit the best court-martial defense attorneys possible to represent them at their court-martial or ADSEP proceeding.
If you or a loved one are stationed at Fort Rucker and are accused of a military offense such as sexual assault or if you are facing an administrative separation, Article 15, show cause board, letter of reprimand or GOMOR, then contact our court-martial attorneys now.
Fort Rucker operates primarily in Dale County, Alabama, near the Florida panhandle. Small parcels of the military base sit in Coffee, Geneva, and Houston counties. With a 2015 population of more than 4,600 military and civilian personnel, Fort Rucker includes three entrances from three nearby cities: Daleville, Enterprise, and Ozark, AL. Following the September 11, 2001 terrorist attacks, Fort Rucker no longer allows visitors and unauthorized traffic into the army post.
Historical Perspective of Fort Rucker
Ozark Triangular Division Camp represents the first name given to modern-day Fort Rucker. The camp opened on May 1, 1942 and soon thereafter, the War Department changed the name of the camp to Fort Rucker in honor of Colonel Edmund W. Rucker. Fort Rucker covered more than 58,000 acres of sub-marginal farmland and a section of a former wildlife refuge. The fort went inactive after the cease-fire signings of World War II, until August of 1950, when hostilities flared up in the Korean Peninsula. Since opening in 1946, Fort Rucker has operated as a basic training facility for army recruits that replace soldiers fighting in war zones throughout the world. After the Korean War, Fort Rucker expanded by adding a helicopter training base. In 1959, the Department of Rotary Wing opened the Hanchey Army Heliport at Fort Rucker, Alabama. The heliport opening marked the first time the Department of Rotary Wing operated in a centralized location.
Fort Rucker Military Operations Training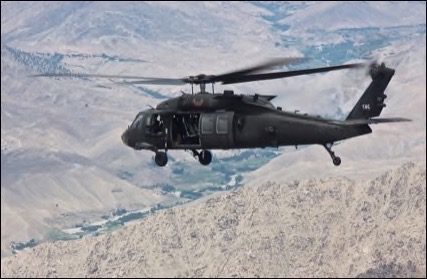 The United States Army Aviation Center of Excellence operates as the dominate facility at Fort Rucker. Instructional training and testing prepares army recruits to learn flying maneuvers that extract American soldiers that require rescue behind enemy lines. The center's main mission involves enhancing the army's aviation support capabilities. Since 1973, all army aviation training has taken place at Fort Rucker. The United States Army Aviation Center of Excellence also houses the U.S. Army Aviation Technical Center, which creates pilot testing for army aviation maneuvers. Army operational units that work out of Fort Rucker include the 1st Aviation Brigade and 110th Aviation Brigade. The 110th Aviation Brigade comprises four battalions.