Aggressive Fort Bragg Military Defense Attorneys
When You Need an Army Court Martial Lawyer in Fort Bragg, North Carolina
Fort Bragg Military Defense Lawyers
Our military defense attorneys have successfully defended Army soldiers around the world. Click here to learn more.

The aggressive court-martial defense attorneys at Gonzalez & Waddington have developed a reputation for representing Soldiers at Army installations worldwide. If you are stationed at Fort Bragg and are under investigation for a military crime, then hiring the most experienced court-martial lawyer can be the difference between losing your career and family versus winning your case or saving your career. Our court-martial defense lawyers represent Fort Bragg service members in both UCMJ and administrative matters to include defending service members accused of sex assault, theft, and other offenses under the UCMJ.
Unlike the majority of civilian defense lawyers or your free Army lawyer, pleading guilty is an option of last resort. When our lawyers take a case, we make the Army to prove their case beyond a reasonable doubt. We take nearly every case to trial and fight the allegations in front of a military panel.
Our US Army court-martial outcomes speak for themselves. The suspected service member and his or her desired outcome is our principal concern. Our criminal defense attorneys maintain smaller caseloads than the usual assigned Army defense lawyer so that we can concentrate on each case individually. Your trial will not be outsourced to a random attorney and we will not intimidate you into pleading guilty at the last minute. Our military defense lawyers have successfully defended Army court-martial and administrative separation cases in the U.S. and around the world.
Fort Bragg Court Martial Lawyers
Our hard-hitting Army military defense attorneys will use our skills to defend your court-martial or ADSEP case at Fort Bragg.
This video is a perfect example of why you should select the best military defense attorney that you can afford.
Our military defense lawyers commonly fight false accusations of Article 120 UCMJ, Sexual Assault.
Aggressive Fort Bragg, North Carolina Military Defense Attorneys
The Colorful History of Fort Bragg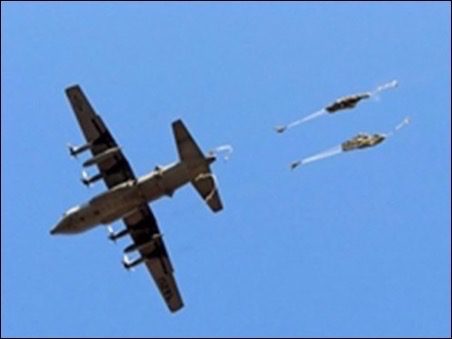 In 1918, Chief of Field Artillery, General William J. Snow, selected Fort Bragg to serve as an artillery training base. General Shaw thought the terrain suited conditions found in Europe, where most of the world's conflicts took place. Fort Bragg honors native North Carolinian, Braxton Bragg. Bragg led the Confederate States Army during the American Civil War. The population of Fort Bragg went from 5,400 to 67,000 between 1940 and 1941, as the United States military rushed to train and deploy army personnel throughout the world.
Units that trained for World War II deployment at Fort Bragg included the 9th Infantry Division, 2nd Armored Division, and 82nd Airborne Division. The population at Fort Bragg reached nearly 160,000 soldiers and civilian employees at the height of the Cold War. Fort Bragg acted as the principal training installation for deploying forces to Southeast Asia during the Vietnam War. During the 1980s, Fort Bragg deployed troops to hot spots that included Panama, Grenada, and Honduras.
Contemporary Fort Bragg
The United States Army Forces Command operates as the primary command at Fort Bragg, North Carolina. Multiple airborne units train at Fort Bragg, including the 82 Airborne Division and United States Army Special Operations Command. Additional army units that receive training and deployment orders at Fort Bragg include the 11th Intelligence Squadron, 24th Special Tactics Squadron, and 43rd Airlift Group. Although Fort Bragg receives recognition for its role in preparing military forces to fight in Afghanistan, the army installation plays an important role in preparing troops for humanitarian missions throughout the world.
Call today to consult with a high-powered military defense lawyer.
Service members working at Fort Bragg merit the best court-martial lawyers available to represent them at their court-martial or administrative separation (ADSEP) board.
If you or a family member are stationed at Fort Bragg and are accused of a military offense such as sexual assault or if you are facing an administrative separation, Article 15, show cause board, letter of reprimand or GOMOR, then call our military defense lawyers today.