Aggressive Fort Hood Military Defense Attorneys
Fort Hood Military Defense Lawyers
Court Martial Lawyers Fort Hood, TX
Soldiers working at Fort Hood merit the best military lawyers available to defend them at their court-martial or administrative separation (ADSEP) board.

If you or a loved one are stationed at
Fort Hood
and are suspected of a military offense such as
sexual assault
or if you are facing an administrative separation, Article 15, show cause board, letter of reprimand or GOMOR, then call our military defense attorneys immediately.
Fort Hood operates out of Killeen, Texas, which sits halfway between Waco and Austin on the eastern fringe of the Texas Hill Country. The intense summer heat in the heart of Texas makes Fort Hood an ideal training ground to condition American troops for deployment to the scorching hot desserts of the Middle East.
A Look Back at Fort Hood
Named after Confederate General John Bell Hood, Fort Hood opened in August of 1942 just in time to ramp up deployment numbers to Asia and Europe. The army developed tank destroyers during World War II to negate the tactical advantage enjoyed by German armored units.
Fort Hood gave the army ample amount of open space to test the new tanks and train soldiers to operate the high-tech anti-armored vehicles. At over 108,000 acres, Fort Hood became the army's preferred base to test a wide variety of cutting edge military equipment, without putting the public in harm's way. III Corps relocated to Fort Hood from California in 1954 to assume responsibility for training combat units. During the 1950s, Fort Hood reactivated the 4th Armored Division for deployment to Germany. Fort Hood acted as one of the principal centers of army basic training during the Vietnam era.
Fort Hood in 2015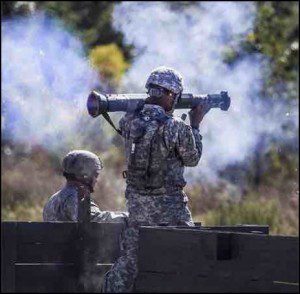 As one of the largest military bases found anywhere in the world, Fort Hood accommodates the 1st Calvary Division, 13th Sustainment Command, 3rd Armored Calvary Regiment, and First Army Division West. Before the decline of the Soviet Union, the army touted Fort Hood as the largest military base in the free world. Basic training changed after September 11, 2001, as the army spent less time training recruits for water maneuvers and more time preparing troops for hostile terrain and weather conditions that define Middle Eastern warfare. The same training paradigm operates in the year 2015. Robert Gray Army Airfield expanded in early 2015 to increase the number of civilian passengers that use Fort Hood as a flight center.
When You Need an Army Court Martial Lawyer in Texas
We have successfully defended and acquitted Army soldiers across the USA. Check out our case results to learn more.
The hard-hitting court martial lawyers at Gonzalez & Waddington have developed a reputation for defending service members at Army installations such as Fort Hood. If you are stationed at Fort Hood and are accused of a military offense, then retaining the most experienced
military criminal defense attorney can be the difference between spending decades in prison versus winning your case or redeeming your career. Our defense lawyers represent Fort Hood service members in both UCMJ and administrative matters to include defending Sailors suspect of sexual assault, murder, and other offenses under the UCMJ.
Unlike most civilian defense attorneys or your free US Army counsel, pleading guilty is not something we commonly do. Our firm makes the Army to prove their case beyond a reasonable doubt. We take almost every case to trial and fight the allegations in front of a military jury.
Our US Army court-martial outcomes speak for themselves. The accused Soldier and his or her desired outcome is our main concern. Our military criminal defense attorneys keep smaller caseloads than the typical free US Army defense lawyer so that we can focus on every trial separately. Your trial will not be outsourced to a third party and we will not coerce you into pleading guilty at the eleventh hour. Our military lawyers have contested US Army court-martial and administrative separation cases in the U.S. and around the world.
Fort Hood Court Martial Lawyers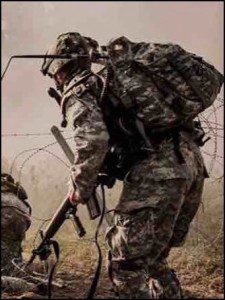 Our firm's founding lawyer, Michael Waddington, graduated from Temple Law School in Philadelphia, PA and is a current member of the American Board of Criminal Lawyers. The ABCL is regarded as one of the most esteemed legal groups comprised of some of the most influential criminal defense attorneys in the country. Membership is by invitation only and is exclusive to highly experienced criminal attorneys that have at least 10 years of experience defending criminal clients, during which time they must have defended 50 or more felony cases, and must have won 35 or more
jury trials.
Also, Mr. Waddington was voted a "Super Lawyer" in Georgia and is rated Superb on AVVO.com. A few of his cases were made into documentary films, such as, "The Kill Team." He also regularly teaches criminal defense lawyers on criminal defense.
Our hard-hitting Army military defense lawyers will use our skills to fight your court-martial or administrative separation case at Fort Hood, Texas.
Call today to speak with an aggressive court-martial defense attorney.