Aggressive Fort Belvoir Military Defense Attorneys
When You Need an Army Court Martial Lawyer in Fort Belvoir
Fort Belvoir Military Defense Lawyers
Our military criminal defense lawyers have successfully defended Army soldiers around the world. Check out our case results to learn more.

The experienced criminal defense attorneys at Gonzalez & Waddington have earned a reputation for representing service members at Army installations worldwide. If you are stationed at Fort Belvoir and are under investigation for a military offense, then having the most aggressive military lawyer can be the difference between having your rights trampled versus winning your case or saving your career. Our court martial lawyers represent Fort Belvoir Soldiers in both UCMJ and administrative matters to include representing service members suspect of sexual assault, larceny, and other offenses under the UCMJ.
Unlike the majority of civilian criminal defense lawyers or your free Army counsel, pleading guilty is not something we commonly recommend. When our lawyers are hired, we compel the US Army to prove their case beyond a reasonable doubt. We take nearly every case to trial and fight the allegations in front of a military panel.
Our US Army court-martial results speak for themselves. The accused service member and his or her desired outcome is our main concern. Our court martial attorneys keep smaller caseloads than the usual free Army military defense lawyer so that we can focus on each trial separately. Your case will not be outsourced to a random lawyer and we will not intimidate you into a guilty plea at the eleventh hour. Our criminal defense attorneys have contested US Army court-martial and administrative separation cases in the U.S. and globally.
Fort Belvoir Court Martial Lawyers
Our firm's founding attorney, Michael Waddington, was voted a "Super Lawyer" in Georgia and is rated Superb on AVVO.com. A few of his cases were made into films, such as, "The Kill Team." He also regularly instructs defense attorneys on criminal law. Our aggressive Army military lawyers will use our skills to fight your court-martial or administrative separation (ADSEP) case at Fort Belvoir.
Call today to consult with an experienced court-martial defense attorney.
Soldiers stationed at Fort Belvoir merit the best court-martial attorneys available to represent them at their court-martial or administrative separation (ADSEP) hearing.
If you or a family member are stationed at Fort Belvoir and are accused of a military crime such as sexual assault or if you are facing an administrative separation, Article 15, show cause board, letter of reprimand or GOMOR, then contact our military lawyers today.
This video is a great example of why you should hire the best military defense lawyer possible.
Our military defense lawyers commonly fight false accusations of Article 120 UCMJ, Sexual Assault.
Aggressive Fort Belvoir, Virginia Military Defense Attorneys
Fort Belvoir operates in Fairfax County, Virginia, which sits adjacent to the western edge of Washington, D.C. Nearby communities Franconia and Mount Vernon offer quiet refuge for the busy army families that form the foundation for the Fairfax County economy. Fort Belvoir experiences hot, humid summers and typically mild to cool winters to give soldiers a diverse range of climates to train for combat.
Fort Belvoir's Rich History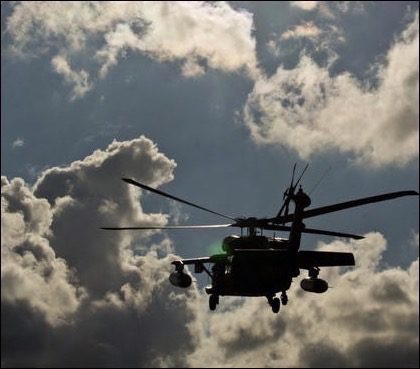 Originally named Camp A. Humphreys, the army renamed the post-Fort Belvoir during the 1930s in honor of the Belvoir plantation that once operated on the site. Fort Belvoir initially housed the Army Engineer School, as well as the United States engineer Research and Development Laboratory. The 2005 Base Realignment and Closure Commission increased the number of military personnel stationed or employed at Fort Belvoir. All of the military's National Geospatial-Intelligence Agency functions consolidated into one center at Fort Belvoir that cost more than $2 billion to construct.
Fort Belvoir Larger than the Pentagon
The close proximity to Washington, D.C. makes Fort Belvoir a prime location for merging the United States military units and organizations. As of 2015, several important U.S. military organizations called Fort Belvoir home, including the Defense Logistics Agency, Defense Acquisition University, Defense Technical Information Center, and the Defense Threat Reduction Agency. Units stationed at fort Belvoir include eight elements of the United States Army Reserve and Army National Guard. The 249th Engineer Battalion also operates out of Fort Belvoir. Fort Belvoir employs twice as many military and civilian workers than the number of workers employed by the Pentagon.