How Long Does A Military Court-Martial Trial Last?
It depends on the type of court-martial and the complexity of the case. Most court-martial trials take a week or less from motions to the verdict.
Court Martial Defense Attorney, Michael Waddington, discusses how long a court-martial investigation and trial may last? Call 1-800-921-8607 to speak with a criminal defense attorney today.
A common question we get is "how long does a court-martial last?"
Well, a court-martial trial usually lasts anywhere between 4 and 10 days, on average.  This includes jury selection, opening statements, closing arguments, and deliberations. It could also only last a day or two. The length will often depend on whether you have chosen to have a "Bench" trial (a trial by judge alone) or a jury trial, whether you include the motions hearing in the trial itself, or whether the case is more complicated and involves multiple victims. Cases with very complicated fact patterns could last longer.
There can also be other variables, but the average amount of time is about a week. The length of the court-martial will also depend on the branch of the military as well. Some branches go a little slower. For example, the Army tends to move fairly quickly and the court will usually be willing to do longer days in court when compared to the Air Force.
The Air Force court-martials may go a little longer because they usually go from nine to five, or a typical office workday. If you or a loved one is facing a court-martial, however, you can typically expect the trial to last, on average, anywhere between four to ten days.
Civilian defense counsel: Tips for Military Defense Counsel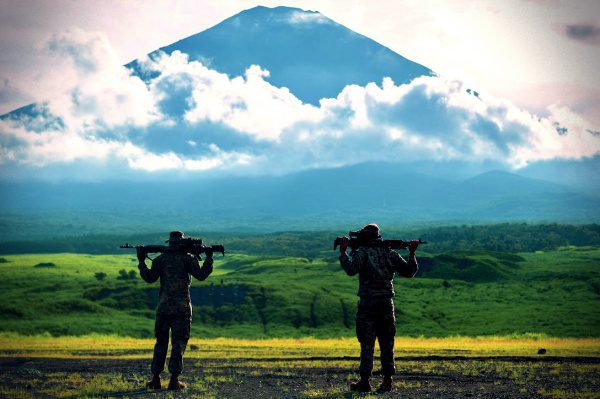 Ordinarily the civilian defense counsel (CDC) is the lead counsel. Hiring a civilian counsel is the client's choice. Work as a team; you succeed or fail as a team for IAC purposes. United States v. Boone, 42 M.J. 308, 313 (C.A.A.F. 1995) rev'd on other grounds 49 M.J. 187 (C.A.A.F. 1998). Early in the representation establish responsibilities for all of the tasks involved in the representation.
Know exactly who is responsible for each task – witness interviews, discovery, motions, opening statement, closing argument, witness examinations, instructions, sentencing, post-trial, etc. Most CDC do not do post-trial. Get a clear division of labor, and do not allow yourself to become the CDC's lackey. Unfortunately with many CDC, dividing tasks is not enough. You MUST be prepared to do anything the CDC is supposed to do. Many CDC do not have the work ethic expected of an Army defense counsel.
This means if you do not have a division of labor, prepare everything yourself. If you do have a division of labor, you must still check to make sure the CDC is doing his part. You must develop systems for this. For example, when you get the pretrial order from the judge, use the deadlines as a reason for calling the CDC and asking if he has done his part(s) – something like, "(motions)(requests for the production of witnesses) are due on Friday. Please send them to me and I will get them to the prosecutor."
For things that cannot be tracked this way, you must talk with the CDC periodically and ask him how his preparation is going and if he needs any help. See DCAP Sends 8-17, Working With Civilian Defense Counsel (June 12, 2014) (discussing three common problems that arise when working with CDC, focusing on the practical steps defense counsel can take to avoid those problems).
United States v. Wean, 45 M.J. 461 (C.A.A.F. 1997). The DuBay judge was correct in his ruling that the accused was denied effective assistance of counsel in the following three areas: First, the defense's approach to cross-examination and use of expert witnesses in the area of "play therapy" and failure to object to numerous hearsay statements demonstrated a lack of understanding of the law and a failure to properly research the issues; second, the division of responsibilities between the CDC and military counsel revealed that there was little discussion of the issues, the law, or the case methodology; and third, CDC, after the accused consistently denied his guilt, essentially conceded guilt during the sentencing phase and stated that the accused was suffering from "an illness of the mind [which] compelled him to do these things." See also United States v. Sickles, No. 20110110 (A. Ct. Crim. App. Jul. 23, 2013)(declining to give the defense team deference for tactical decisions where the defense team did not do an investigation upon which to make tactical decisions); United States v. Williams, No. 20140924 (A. Ct. Crim. App. Dec. 21, 2016)(finding deficient performance but no prejudice in a case where the CDC could not finish the direct examination of the accused because of back pain and pain medicine and the TDC was not adequately prepared to finish the direct examination).
See Major Michael G. Botelho, Working With Civilian Counsel: A Military Practitioner's Roadmap, ARMY LAW., May 2016 at 23; DCAP Sends 8-17, Working With Civilian Defense Counsel (June 12, 2014).
Special Victim's Counsel (SVC). Read DCAP Sends 7-21, Special Victim Advocates (November 5, 2013). (Note: Originally counsel representing a sexual offense victim was called a special victim advocate. They were later re-named special victim counsel.) Maintain a professional relationship with the SVC. The SVC is our friend more often than the SVC is our enemy or the trial counsel's friend. The SVC is neutral most of the time.