Held at the Loews Miami Beach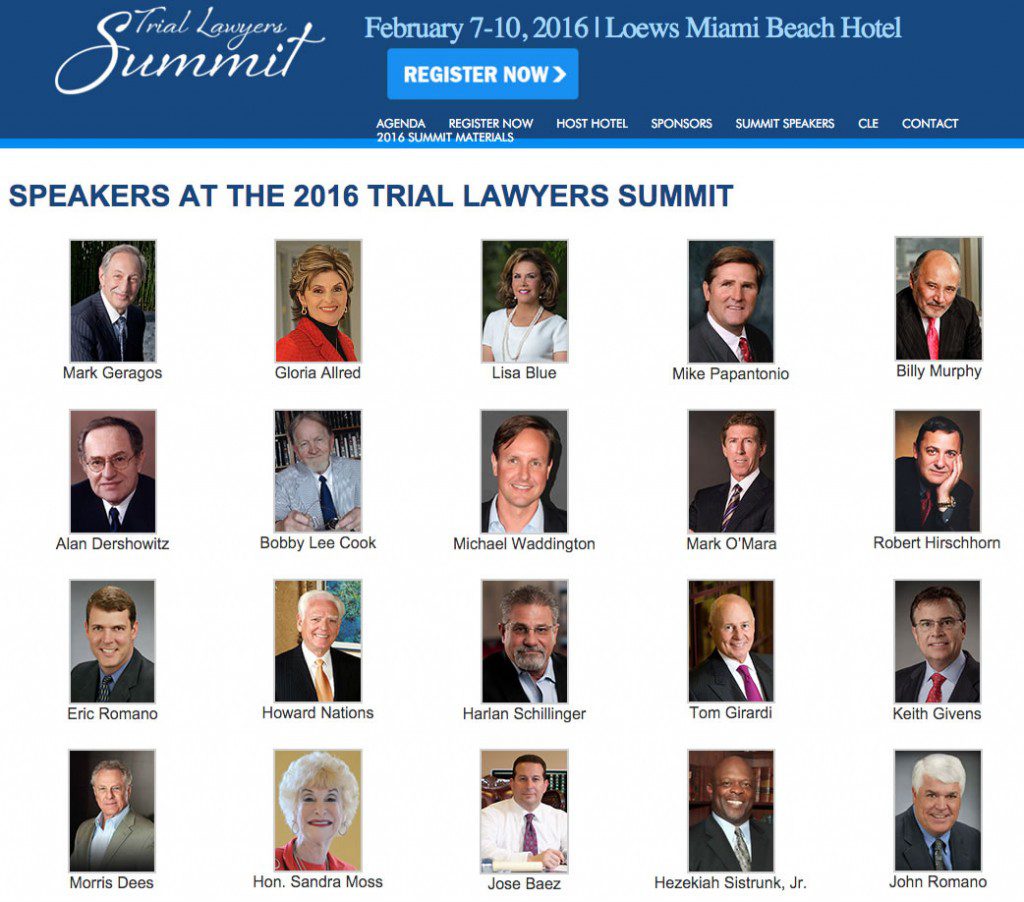 His lecture is based on his best-selling book, The Art of Trial Warfare: Winning at Trial Using Sun Tzu's The Art of War. Additional speakers include Mark Geragos, Gloria Allred, William H. "Billy" Murphy, Bobby Lee Cook, Mark O'Mara, Alan Dershowitz, Jose Baez, and others.
The Trial Lawyers Summit, sponsored by The National Trial Lawyers, is the ultimate trial advocacy conference taught by an all-star team of trial lawyers. It is like no other legal conference, ever.
Hundreds of trial attorneys flocked to the fifth annual Summit to learn the secrets of winning cases and generating revenue for a prosperous practice. Highlights include:
A Panel on Trial Skills composed of Hall of Fame Inductees
Trial Skills I — Psychology of Persuasion hosted by Howard Nations
Trial Skills II — Anatomy of a Trial hosted by Eric Romano and Mark O'Mara
Outstanding networking opportunities started with a Super Bowl 50 Kick-Off Party, continuing with keynote speaker NFL legend Terry Bradshaw at The Trial Lawyer Awards & Recognition Luncheon, followed by the President's Reception with live music by four-time Grammy Winner Pat Benatar and Neil Giraldo and wrapping up with the Fat Tuesday networking reception.
Unmissable Moments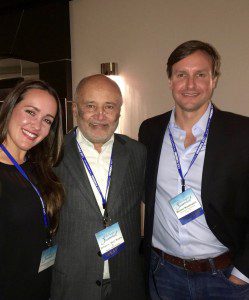 The Summit included dozens of unmissable moments thanks to the wise and tireless efforts of Howard Nations, John Romano, Mark O'Mara and Harlan Schillinger. Just to name a few of the seminars:
The Panel on Trial Skills with hall-of-famers Lisa Blue on Voir Dire, Tom Girardi on Opening Statement, Chris Searcy on Direct Examination, Mike Papantonio on Cross-Examination and Mark Geragos on Summation. There will be a Q&A with the audience.
A book signing with legal legend Alan Dershowitz.
The Summit is the conference to attend for 2016. Further information is available at (866) 665-2852.
Military Sexual Assault Defenses : Mistake of Fact Explained by a Military Defense Lawyer