Feb 15, 2016
Michael Waddington Lectures at 2016 National Trial Lawyers Summit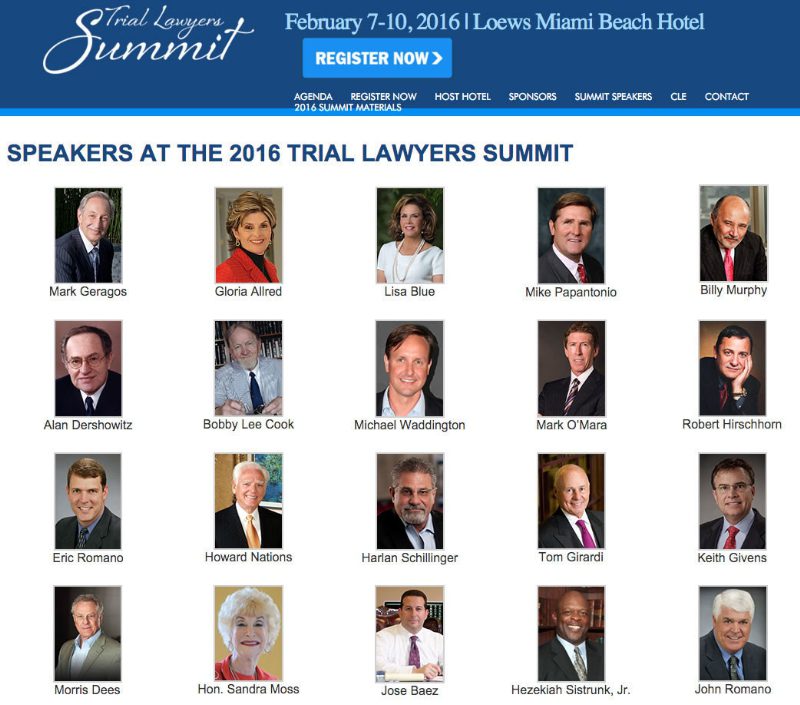 MIAMI, Feb. 15, 2016 /PRNewswire/ — Attorney Michael Waddington was a featured speaker at the prestigious 2016 National Trial Lawyers Summit, held at the Loews Miami Beach.
His lecture was based on his best-selling book, The Art of Trial Warfare: Winning at Trial Using Sun Tzu's The Art of War.
Additional speakers included: Mark Geragos, Gloria Allred, William H. "Billy" Murphy, Alan Dershowitz, Bobby Lee Cook, Mark O'Mara, Lisa Blue, Jose Baez, and others.
Using Sun Tzu's revered The Art of War as a point of inspiration and reference, Michael Waddington offered up bite-size pieces of advice, snippets of strategy, and countless nuggets of wisdom he's accumulated over hundreds of trials.
In his lecture, Waddington addressed the habits of a successful trial attorney and discussed the art of attack, exploiting an opponent's weaknesses, and how to leverage each success in order to win a case against overwhelming odds.
The Trial Lawyers Summit, sponsored by The National Trial Lawyers, is the ultimate trial advocacy conference taught by an all-star team of trial lawyers. It is like no other legal conference, ever.
Hundreds of trial attorneys flocked to the fifth annual Summit to learn the secrets of winning cases and generating revenue for a prosperous practice. Highlights included:
A Panel on Trial Skills composed of Hall of Fame Inductees
Trial Skills I — Psychology of Persuasion hosted by Howard Nations
Trial Skills II — Anatomy of a Trial hosted by Eric Romano and Mark O'Mara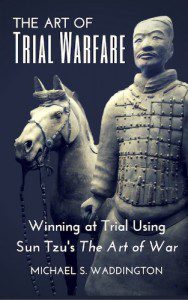 The conference had outstanding networking opportunities and started with a Super Bowl 50 Kick-Off Party, continuing with keynote speaker NFL legend Terry Bradshaw at The Trial Lawyer Awards & Recognition Luncheon, followed by the President's Reception with live music by four-time Grammy Winner Pat Benatar and Neil Giraldo and wrapping up with the Fat Tuesday networking reception.
About Michael Waddington:
Mr. Waddington defends serious criminal cases worldwide. Some of his high profile cases have been reported on by major media outlets including CNN, The Rolling Stone, The New York Times, NPR, The New Yorker, Time, ABC Nightline, Good Morning America, the BBC and have been the subject of books and movies.
He is a partner in the law firm of González & Waddington, LLC and his practice focuses on defending military service members at court martial and administrative separation boards. He has successfully defended military personnel in Europe (Germany, Italy, England, Spain), the Middle East, the Pacific (Hawaii, Korea, Japan), and throughout the United States.
Journalists and educators interested in a free copy of the book should contact Michael Waddington or visit www.ucmjdefense.com. The book is also available on Amazon.com, both in paperback and Kindle. Click here for more information http://www.amazon.com/Art-Trial-Warfare-Winning-Using/dp/1523635894