Camp Panzer Kaserne Military Defense Lawyers
Located and headquartered in Camp Panzer Kaserne is the US European Command, a component of the US Marine Corps. The unit is also referred as the United States Marine Corps Forces Europe (MARFOREUR), a successor to Fleet Marine Force Europe, which was founded and established in London on July 1, 1980. Operation plans were organized and prepared hence after in order to optimize deployment and replenishment in times of crisis headed by the Command Unit with about 40 independent personnel in the Designed Component Command Staff.
Court-Martial Attorneys
Marine support was one of FMF Europe's focuses working for campaigns and efforts such as the Operation Deny Flight, Operation Provide Comfort and Operation Provide Promise. On November 8, 1993, the headquarters for the present unit was moved to Camp Panzer Kaserne, situated in Boblingen, Germany and with a close proximity to two large German cities namely Stuttgart and Munich. This was carried out in order to meet demanding and increasing challenges and the location allowed the fleet to enjoy various advantages.
Whether you need legal representation, advice and other legal services, Gonzalez & Waddington, LLC is equipped with experienced and civilian lawyers that can defend Army, Air Force, Navy and Marine Corps service members for MARFOREUR in Camp Panzer Kaserne and around the world. We have successfully represented clients fighting against court-martial cases throughout the United States, Europe (Germany, Italy, England, Spain, Cypress, Belgium, and Turkey), Middle East (Bahrain, Kuwait, Afghanistan, and Qatar) and the Pacific Rim (Korea, Guam, Hawaii and Japan).
Our team of attorneys offers years of combined experience tackling court-martial cases, military separations, administrative proceedings and non-judicial punishment for former military members who served in Camp Panzer. Included in our legal services are the following:
  Pre charging investigation and representation
  UCMJ Article 120 sexual assault
  Administrative separation boards
  Article 15s and non-judicial punishment (NJP)
  Article 32 investigations
  Appeals
  Discharge upgrades
  Correction of military records
  Administrative proceedings
  and letter of reprimand rebuttals
United States Marine Corps Forces Europe (Marforeur), Camp Panzer Kaserne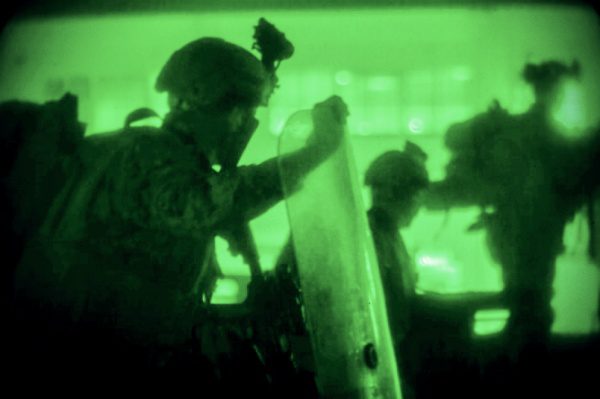 Tank Barracks is home to the Marine Special Warfare Unit, two 1st Battalions of the 10th Special Forces Group, Special Operations Command Europe, and the 554th Military Police Company, U.S. Marine Corps Forces Europe. Böblingen, Germany – The German Marines and sailors of the Armed Forces of Europe and Africa participated in a commando handover at Devils Dog Field at the Panzer kaserne in the German capital today to celebrate their appointment new commander at headquarters. The operational division of tasks covering all branches of the armed forces entered into force on July 1, 1980, at the headquarters of Fleet Marine Forces Europe, the predecessor of the current unit in London. It is an independent 40-strong staff that acts as a component command for further formations and can be placed under the command of the EUCOM in the event of a crisis.
Major General Michael E. Langley will command the US Marine Corps Forces Europe and Africa on November 3, 2020, from the US Army Garrison at Panzer Kaserne in Stuttgart. The new Commander of Marine Forces Europe, Major General Patrick J. Hermesmann, assumes his duties as the new commander and receives the organizational flags from the outgoing Commander, Major General Russell A.C. Sanborn, during a command change ceremony on Devil Dog Field near Panzer Kaserne in Böblingen. The current unit, headquartered in Fleet, the predecessor of Marine Forces Europe, organizes operations support for the Navy, provides comfort during operations, and promises operations denied during flight.
Langley was previously deputy commander of the Navy Forces-Atlantic Fleet and led troops on several deployments to Afghanistan. Panzer Kaserne, US MARFOREUR, headquartered in Eblingen in the vicinity of Stuttgart, Germany, assumes and coordinates a variety of functions and responsibilities in collaboration with Atlantic Camp Lejeune, North Carolina, including the planning and execution of TPFDD emergencies, maintenance of emergency operations, and coordination of the movement of equipment. Significant Equipment Storage (MEB) is located under the Marine Corps Prepositioned Program Norway-5 in northern Norway, administered by the contiguous United States Blount Island Command.
Panzer Kaserne is one of 60 bases in Germany operated by the United States of America. There are more than 1,500 Marines at the Manning level, 100 of whom serve at the headquarters in Stuttgart. In addition, a rotation of 330 US Marines from Camp Lejeune, North Carolina, has been placed in Trondheim, Norway, in January 2017 for two six-month deployments.
The Panzer kaserne is located in a small area between Stuttgart and Böblingen in southern Germany. The good news is that there are over 60 co-bases in Germany, operated by the United States of America, all of which are concentrated in the south of the country. Citizens have access to a post office, banking services, and a pharmacy in the tank barracks. Outdoor recreation is located in building 2949 of the base, and the Red Cross borders New York.