Aggressive Ingleside, TX Military Defense Attorneys
When You Need a Court Martial Lawyer in Ingleside, TX
Our military defense attorneys have successfully represented military service members worldwide.

The aggressive court martial defense lawyers at Gonzalez & Waddington have gained a reputation for defending military members at Army, Navy, Marine Corps, Navy, and Coast Guard installations worldwide. If you are stationed in Ingleside, TX and are accused of a military offense, then retaining the most hard-hitting court martial attorney can be the difference between going to jail versus winning your case or saving your career. Our military defense lawyers represent Ingleside, TX military personnel in both criminal and administrative matters to include representing military personnel accused of sex assault, drug offenses, and other crimes under the UCMJ.
Our criminal defense attorneys defend false accusations of rape, child abuse, and sexual assault under Article 120 UCMJ, 120b UCMJ, and 120c UCMJ.
Unlike most civilian court martial defense attorneys or your assigned military counsel, pleading guilty is an option of last resort. When we take a case, we force the military to prove their case. We take just about every case to trial and fight the allegations in front of a panel.
Our military court martial victories speak for themselves. The accused military service member and his or her future is our primary concern. Our military defense lawyers maintain lighter caseloads than the average assigned defense lawyer so that we can focus on each trial individually. Your trial will not be outsourced to a random lawyer and we will not power you into pleading guilty at the last minute. Our military attorneys have successfully contested military court martial and administrative separation (ADSEP) cases in the U.S. and around the world.
Ingleside, TX Court Martial Lawyers
Our aggressive court martial lawyers will use our skills to defend your court martial or administrative separation case in Ingleside, TX.
Call today to speak with a high-powered military lawyer.
Military service members working in Ingleside, TX merit the best court martial defense attorneys available to represent them at their trial or administrative separation (ADSEP) board.
If you or a family member are stationed in Ingleside, TX and are suspected of a military offense such as sex assault or if you are dealing with an admin separation, Article 15, show cause board, reprimand, then call our military defense lawyers immediately.
Click here for legal resources: Library of Congress: Military Law – Army Lawyer
Ingleside, TX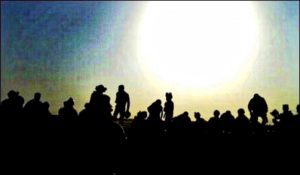 Ingleside is a peaceful town located in the state of Texas. The 2010 census has shown that the population has gone over 9000 in the last couple of decades. Although it is not a place of any major historical sites, Ingleside still has plenty to offer to a curious tourist. It is a city of many beautiful parks, including Cove Park, Faith Park and Live Oak Park. The town has a swimming pool, as well as a park with a public boat ramp, where you can even rent your own boat, which makes planning a tour a lot more interesting.
Geography
The city of Ingleside is located on the border between two Texas counties, Nueces and San Patricio. It occupies an area of 14.5 square miles, only 0.1 of which is water. Within the borders of the city there is the Whitney Lake, a peaceful part of nature the citizens take great pride in. The area of the lake stretches on more than 50 acres, and people have started a project the main purpose of which is to transform it into a place for entertainment and relaxation. The project includes building special areas for bird watchers and many different observation platforms, as well as extended docks that will be looking over the surrounding marsh areas. The lake area will also be equipped with habitats for shorebirds, waterfowl, wading birds and many other species.
History
The earliest settlements on the Ingleside territory were known as Inwood, Cove City and Old Ingleside. The earliest inhabitants came to the area during the early 19th century, after George Hatch had bought strips of land on each side of the bayou. According to local legends, the town's name actually means fireside, and was given to it by a man named John Vineyard. It wasn't until 1913 that the Ingleside School District was established. During 1920s and 1930s, construction boomed in the area of Ingleside, but the prosperity didn't last for long. In 1954, the state cut a channel through the region, and thus caused the forming of a special area, the one called Ingleside-On-The-Bay. The Ingleside territory is now growing steadily, especially thanks to the naval personnel.
Industry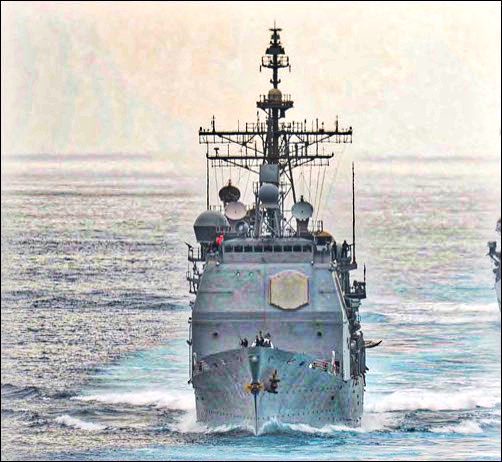 Although it's a fairly small town, Ingleside is bustling with industrial activity. The largest companies in the area include the following: Apache Industrial Services, Dynamic and Gas and Supply. The first two are companies that are in the business of manufacturing construction equipment, while the latter is produces not only gases, but also all the equipment necessary for hydraulics and pneumatics. Apache Industrial Services provide many different services, including fireproofing, blasting, metallizing, scaffolding, abatement and insulation. Dynamic, on the other hand, specializes in both light and heavy fabrication capabilities, which is a list that includes everything from offshore jackets to drilling decks. Apart from these large companies, Ingleside was also home to an important US military base.
Military Base
The city of Ingleside was, at least until 2005, home to one of the biggest military bases in the whole of US. Naval Station Ingleside, which was the name of the base, was one of the three installations that together formed the Naval Region South. It was first given authorization to take part in national defense by Senator Barry Goldwater in 1987. Its original purpose was to accommodate a battle group, and it was constructed accordingly. It had an 1100 foot pier, as well as a mooring system that could withstand even the deadliest hurricanes. It was supposed to host the USS Wisconsin battleship and the USS Lexington aircraft carrier. After closing, the base was given over to the Corpus Christi Port.