Aggressive Annville, PA Military Defense Attorneys
When You Need a Court Martial Lawyer in Annville, PA
Our defense lawyers have successfully represented military personnel around the world.

The experienced criminal defense lawyers at Gonzalez & Waddington have earned a reputation for representing military personnel at Army, Navy, Marine Corps, and Coast Guard installations worldwide. If you are stationed in Annville, PA and are suspected of a military crime, then retaining the most experienced court martial lawyer can be the difference between losing your case or winning your case and saving your career. Our court martial lawyers defend Annville, PA military service members in both UCMJ and administrative matters. These include representing service members accused of sexual assault, drug offenses, and other offenses under military law.
This video is a great example of why you should retain the best court martial attorneys that you can find
Our criminal defense attorneys defend false accusations of rape, child abuse, and sexual assault under Article 120 UCMJ, 120b UCMJ, and 120c UCMJ.
Unlike the majority of civilian court martial attorneys, or your assigned military attorney, we do not commonly plead guilty. Our attorneys force the military to prove their case beyond a reasonable doubt. We take almost every case to trial and fight the allegations in front of a panel.
Our military court martial results are clear. The accused military service member and his or her desired outcome is our principal concern. Our defense lawyers keep smaller caseloads than the typical free defense attorney so that we can focus on every trial individually. Your case will not be delegated to a random lawyer and we will not force you to take a dive at the eleventh hour. Our defense attorneys have fought military court martial and administrative separation (ADSEP) cases in the U.S. and around the world.
Annville PA Court Martial Attorneys
Our high-powered court martial attorneys will defend your court martial or administrative separation (ADSEP) case in Annville, PA.
Call today to consult with a high-powered court martial attorney
Military personnel stationed in Annville PA deserve the best court martial defense attorneys available to defend them at their court martial or ADSEP hearing.
If you or a family member are stationed in Annville, PA and are accused of a UCMJ crime, such as sexual assault, or if you are facing an administrative discharge, NJP, elimination board, or reprimand, call our military attorneys now.
Click here for legal resources: Military Judges' Benchbook – Joint Service Comm. on Military Justice
Brief History of Annville, PA
Annville is a small township in the Lebanon County in the State of Pennsylvania in United States of America. Often times it is confused with the south Annville Township and the South Annville Township. Earlier, the Annville Township was divided and there were two parts, namely, the North and the South Annville Township. Later, the Annville Township was developed.
The North and South Annville Township was present in 1845. Later in 1912, the Annville Township was developed. The population of Annville Township alone is very small, and it was 4,518 as per the 2000 census. The area of this township is only 1.6 square miles and almost all of it is land. Only 0.63% of the total area is covered with water. The coordinate of the place is 40 degree 19 minutes north and 76 degree 30 minutes west. The place enjoys continental climate throughout the year.
Key Highlights of Annville, PA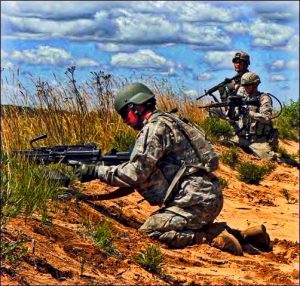 Annville is a small town. It is a town where you can go to relax. Only 917 families reside in Annville, and it is a nice place that you would want to be when you feel down. It is a residential area, and not many industries and factories in the place. So you can leave a life away from the pollution and the big city problems. The place is economically well set, and has a good median annual income, so it is financially stable. It is relatively a new township, and so too many historic events and names connected to the place. However, if you do give Annville Township in Pennsylvania a visit, then there are some places that you should surely check out. You will surely like them. Some of them are
Annville Fire Department. You must be thinking what is so special about a fire department. Well, this fire department is an all volunteer fire department, and so all recruits of this fire department are volunteers.
Allen Theatre is one of the few places with historical value in Annville Township. This is an old movie theatre and is worth a visit.
MJ's Coffee House is another old and historical point of interest in Annville. As the name declares, it is a coffee house.
Some famous personalities have come out of the Annville Township. They might not have gained fame and reputation in their hometown, but they surely belong here. Some of the names that you must know about include:
Steve Blackman, a well known wrestler
Brian August, the mayor of Clearwater, Florida
John W Killinger, a noted political figure
Military Details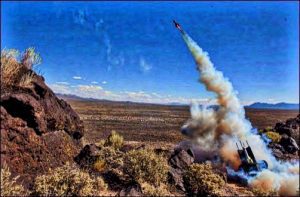 There are two main military bases situated in Annville. They are Military and Veterans Affairs on Fisher Avenue and Fort Indiantown Gap.
Fort Indiantown Gap is not exactly located in Annville, but it is a part of Lebanon County of Which Annville Township is also a part, and part of it is also in Annville Township. Fort Indiantown Gap is served by Annville PA post office. It is one of the biggest and well equipped military base and training facility in the country.
Fort Indiantown Gap is managed by the Pennsylvania National Guard. It is a highly esteemed institute where 20,000 National guards graduate annually. In totality, 120,000 people graduate from this institute annually, which includes people from many discipline and interagency collaborations as well.
Fort Indiantown gap of FIG provides one of the best and most advanced training facilities in the country and this is the reason why it is so famous. It is the only live-fire institute with 140 training facilities and 17,000 acres of training land. The history dates back till 1755 and it has seen many changes through World War II and the dreaded 9/11 incident.