Aggressive Miami, FL Military Defense Attorneys
When You Need a Court Martial Lawyer in Miami, FL
We only represent service members facing military proceedings. We do not represent service members in State or Local court matters.)
Our court martial defense lawyers have successfully represented service members around the world.

The hard-hitting military defense lawyers at Gonzalez & Waddington have gained a reputation for defending service members at military installations worldwide. If you are stationed in Miami, FL, and are suspected of a military offense, then retaining the most aggressive court martial defense lawyer can be the difference between going to jail versus winning your case or saving your career. Our court martial lawyers defend Miami, FL, military personnel in both criminal and administrative matters, including defending military personnel suspected of sexual assault, larceny, and other crimes under the UCMJ.
When your freedom and military career are on the line, you must hire the best military criminal defense lawyers that you can find.
Unlike most civilian military defense attorneys or your free military sexual assault attorney, pleading guilty is an option of last resort. Our attorneys force the military to prove their case. We take nearly every case to trial and fight the allegations in front of a panel.
Our military court martial victories are clear. The accused service member and his or her desired outcome is our primary concern. Our defense attorneys keep lighter caseloads than the typical free military sexual assault defense lawyer so that we can focus on every client individually. Your case will not be delegated to a third party and we will not intimidate you into a guilty plea at the eleventh hour. Our defense lawyers have successfully fought military court martial and administrative separation (ADSEP) cases in the U.S. and worldwide.
Miami, FL Court Martial Attorneys – Military Sexual Assault Defense Lawyers
Our experienced military defense lawyers will use our skills to defend your court martial or administrative separation case in Miami, FL.
Call today to speak with experienced military defense lawyers.
Service members stationed in Miami, FL deserve the best military lawyers possible to defend them at their court martial or ADSEP hearing.
If you or a loved one are stationed in Miami, FL and are suspected of a UCMJ crime such as sexual assault or if you are confronted with an admin discharge, Article 15, show cause board, letter of reprimand, then contact our court martial defense lawyers right away.
Click here for military law resources: SCOTUSblog – TJAGLCS Criminal Law Department
Miami, FL accommodates Entertainment, Education besides Military Services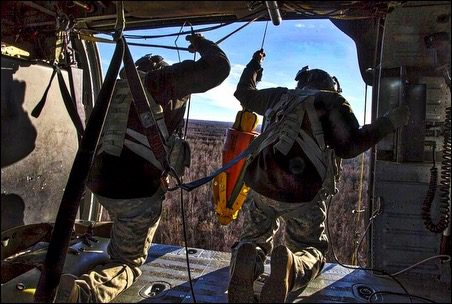 Located on the Atlantic Coast in Florida south-east, this city of Miami is the 44th city with dense population in the United States. Miami is a centre and also a leader for commerce, finance, media, culture, entertainment, education, fashion and many more sectors. Miami and the suburbs are located on a plain which is broad, between the Biscayne Bay which is in the east and Florida Everglades in the west.
You find that the area never elevates above 12m (40ft) above sea level in most of the neighborhoods, especially those near the coast. In 2012, this city of Miami was classified as one of the Alpha-World Cities in the inventory of the World Cities Study Group. It was in 2010 that Miami was ranked seventh in the US where commerce, finance, culture, fashion, entertainment, education and other sectors are concerned. The main portion of this city is on the Biscayne Bay shores which has hundreds of artificially created and natural barrier islands.
Key Highlights of Miami, FL
One upon a time Miami was inhabited by the Tequesta Indians till the time they were wiped out by warfare which was brought on by almost two centuries of Spanish control in Florida, and also European diseases.
The city of Miami was founded in the year 1870. This is the only city in the United States which was planned by a woman named Julia Tuttle, who was a Clevelander. You find multiple attractive places to visit when in Miami, some of which are listed below:
Miami Beach – Located on an island and is also connected by bridges to the mainland, this Miami beach can be considered as the top most on your list. You can find many restaurants, hotels, shops and opportunities for sun bathing.
Art Deco District – The buildings here which are restored can bring back fond memories of the architecture at that time.
Ocean Drive – This runs along Miami Beach ocean front passing the strip of sand which is known as Sand Beach and also the Art deco Buildings. It is apt for sightseeing or an enjoyable drive. You find that the people of Miami strive on remaining fit and tend to love the Cuban food which is considered 'amazing'. You will come across a lot of celebrities here enjoying their stay with the different pool parties. The crowd here is friendly and it does not differentiate between locals and outsiders.
This might be a fun-place but there is no compromise on education since you find some of the major universities and few of the education resources termed as 'finest'. Miami has the fourth-largest school in the district.
Military Details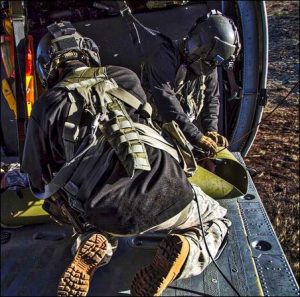 The US Army Garrison in Miami is able to provide services and facilities which are of a high quality. They also make sure of sustaining the environment and at the same time enhancing the military community's well-being. This US Army Garrison in Miami and the USSOUTHCOM (U.S. Southern Command) is located in the Miami-Dade County in Florida, which is on the west side of the Miami International Airport. The headquarters are located in Doral.
You find the cost of living here is higher as compared to the average cost of living in the U.S. This US Army Garrison-Miami makes sure to serve all the personnel who are assigned to the command. You have facilities looking into the education of children and a special Child Development Centre operating a program on a full-day basis for children. You can also find a SAC (School Age Centre) which offers after and before care besides the Teacher Planning Day, camps for summer, spring and winter breaks. This service also offers services like pick-ups and drop-offs at some of the selected schools.