Aggressive Coronado, CA Military Defense Attorneys
When You Need a Court Martial Lawyer in Coronado, CA
Our defense lawyers have successfully represented military personnel worldwide.

The hard-hitting court martial attorneys at Gonzalez & Waddington have developed a reputation for representing military personnel at Army, Navy, Marine Corps, Navy, and Coast Guard installations worldwide. If you are stationed in Coronado, CA and are suspected of a military crime, then retaining the most experienced military criminal defense attorney can be the difference between having your rights trampled versus winning your case or redeeming your career. Our military lawyers represent Coronado, CA service members in both UCMJ and administrative matters to include representing service members suspect of sex assault, drug use, and other crimes under military law.
This film is a great example of why you should retain the best military criminal defense lawyers that you can find.
Our criminal defense attorneys defend false accusations of rape, child abuse, and sexual assault under Article 120 UCMJ, 120b UCMJ, and 120c UCMJ.
Unlike the majority of civilian-military criminal defense attorneys or your assigned military counsel, pleading guilty is not something we do often. Our firm forces the military to prove their case beyond a reasonable doubt. We take just about every criminal case to trial and fight the allegations in front of a panel.
Our military court martial results are clear. The accused military service member and his or her desired outcome is our main concern. Our military defense attorneys maintain lighter caseloads than the usual free defense attorney so that we can focus on every case separately. Your trial will not be outsourced to a random lawyer and we will not push you into a guilty plea at the eleventh hour. Our defense attorneys have defended military court martial and administrative separation cases in the U.S. and globally.
Coronado, CA Court Martial Lawyers
Our experienced military defense attorneys will use our skills to defend your court-martial or administrative separation case in Coronado, CA.
Call today to consult with a high-powered court martial lawyer.
Military personnel stationed in Coronado, CA deserve the best military defense attorneys possible to represent them at their trial or ADSEP board.
If you or a family member are stationed in Coronado, CA and are suspected of a UCMJ crime such as sex assault or if you are confronted with an administrative separation, NJP, elimination board, letter of reprimand, then contact our military defense lawyers immediately.
Click here for legal resources: Air Force JAG School – Coast Guard Military Justice Practice Aids
Coronado, CA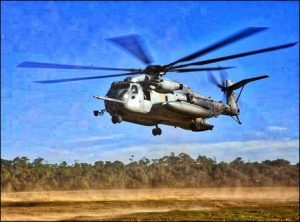 This city is also sometimes called Coronado Island. It is a wealthy resort town, which is situated in San Diego County. The name Coronado itself is a Spanish name, which means "the crowned one". For this reason, this town also popularly goes by its nickname, "the Crown City". It is located just across the San Diego Bay. According to the United States Census of 2010, the population of the town was around 24,697. It is considered to be a region of the San Diego-Carlsbad CA Metropolitan Statistical Area.
The town is based on a tombolo and an island which is also linked to the mainland. The climate of the region can be classified as semi-arid. The Director of the Laboratory for Coastal Research, Dr. Stephen Leatherman, rated the beach of Coronado as the best beach. Therefore, it comes as no surprise that a major chunk of the economy of this region also depends on the tourism it receives. There are two major resorts in the city, such as the Coronado Island Marriott and the Loews Coronado Bay Resort. In Downtown, one can also find a number of shops, theaters and restaurants, which provide a wide range of different cuisines to the customers. There are many local festivals that also go on in the region, such as the parade on July 4th and the Coronado Flower Show.
Three ships belonging to the United States Navy have also been named after Coronado, such as the USS Coronado.
Naval Base Coronado
This is an installation of the United States Navy, and eight major military facilities fall within the domain, starting from those; located in San Clemente Island to the warfare training facility of La Posta Mountain and the military Camp Morena.
This naval base was created in 1997, when seven different Navy installations were set up under the command of one Commanding Officer. The facilities under his control and supervision include the Silver Strand Training Complex, the Naval Air Station North Island, the Naval Auxiliary Landing Field San Clemente Island, Camp Michael Monsoor, the Remote Training Site located at Warner Springs and the Outlying Field Imperial Beach.
These facilities sprawl over 57,000 acres, which makes the Naval Base Coronado rank as the largest command base located in the southwestern region of the United States.
Furthermore, this Naval Base also employs an astounding number of individuals, with more than 36,000 civilians and military personals. This makes it one of the region's largest employers. In fact, it is well known in the region that the Naval Base at Coronado boasts the largest workforce in the region of San Diego.
Legal Aid
Being one of the largest employers of the region, sooner or later, different types of legal issues concerning military service members are bound to arise. This is because the rules of the military are so strict that one may end up breaching the law without intending on doing so or without even being aware that a law is being broken.
If a military service member living in Coronado and the surrounding regions finds himself in the midst of such a situation, the best thing would be to contact a military lawyer, who can successfully help the individual navigate their legal situation.