Coast Guard Military Defense Lawyers
Criminal Defense Lawyers for the Coast Guard
The UCMJ forms the backbone of the military's legal system and applies to all active duty, national guard and reserves, and retired armed forces personnel across all branches. If you or someone close to you has been charged with a crime under the UCMJ, you must turn to military defense lawyers for help right away. Our civilian defense lawyers have a history of representing members of the Coast Guard in UCMJ and non-judicial administrative matters. 
Coast Guard Criminal Defense Lawyers
Members of the Coast Guard need to know their rights. Members of the Coast Guard have the Constitutional right to be represented by a skilled military criminal defense attorney. Don't wait to hire a court-martial defense counsel. Act now and contact the hard-hitting court-martial attorneys at Gonzalez & Waddington.
Our military criminal defense lawyers can handle your charges and defend your reputation. Whether you are facing charges of Sexual assault, Article 120b, Article 120c, Assault – Article 128, UCMJ, Deposit of Obscene Matters – Article 120a, UCMJ, the court-martial lawyers at Gonzalez & Waddington can help.
Coast Guard UCMJ Overview
The Coast Guard is an exclusive branch of the military responsible for a wide range of marine tasks. These tasks include guaranteeing safe and legal trade to rescue people in dangerous situations. Recent high-profile military sexual assault cases have increased public interest in military regulations. As a result, the presiding authority's ability to offer compassion to a military member guilty of a crime is being called into question.
Collateral Consequences of Sex Offender Registration:
Denied housing
Loss of family
Isolation
No educational opportunities
Unemployable
Physical assault
Increased homelessness
Harassment
Financial hardship
Stigmatization
The decline in mental health
No internet access
Deterioration of social bonds
Loss of residency

Collateral Consequences of a Coast Guard Military Conviction
Loss of all veteran and government benefits
Loss of disability and unemployment benefits
Loss of voting rights.
Loss of the ability to legally own or possess firearms.
Inability to qualify for bank loans or college financial aid.
Difficulty in obtaining meaningful employment.
Criminal records will remain in law enforcement databases.
Coast Guard Court-Martial Lawyers
If you, as a member of the Coast Guard or any sector of the armed forces, are a suspect in a crime under the Uniform Code of Military Justice (UCMJ), you will face a court-martial. Some military criminal charges, such as sexual crimes or drug usage, are comparable to civilian offenses. However, others, such as desertion or leaving your post without permission, are specific to the military way of life. A military defendant should understand the court-martial procedure.
General Court-Martial
If you have committed a serious crime, such as military sexual assault, rape, or murder, you will face a general court-martial. 
General court-martial maximum sentence:
Dishonorable discharge (enlisted)
Dismissal (officers)
A Dishonorable Discharge or Dismissal is mandatory for certain sexual offenses.
Total Forfeiture of all pay and allowances
Confinement for life without eligibility for parole
Death
Reduction to the grade of E-1
A fine
A reprimand
Hard about without confinement
Restriction
If convicted of certain sexual offenses, the service member has to register as a sex offender
The Court-Martial Process
The typical court-martial procedure begins with a report to a commanding officer (CO). The CO may then decide whether or not to press charges against the accused. Depending on the circumstances, the CO may merely threaten a court-martial but rather replace it with military punishment.
After facing a charge, a military member may enter pleas in court, just like a civilian. A military criminal defense lawyer will help you negotiate a favorable plea deal in exchange for lower punishment. If the matter goes to trial, it will likely include jury selection (voir dire), opening statements, direct examination, cross-examinations, presentation of witnesses and evidence, and closing arguments. Finally, if there is a conviction, then there will be a sentencing proceeding.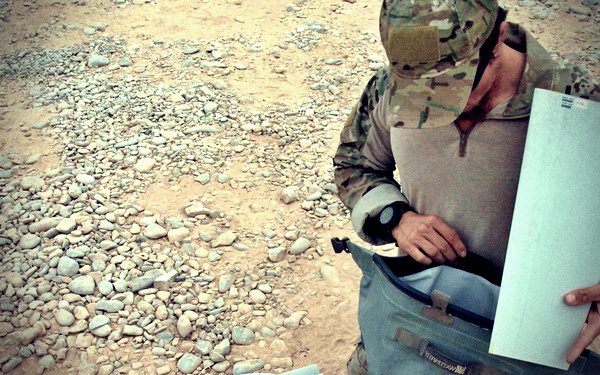 Know Your Rights
The actions you take while under investigation will directly affect your chances of winning at trial. Here are three basic rights that you should use:
You Have the Right to Remain Silent
If confronted about a possible UCMJ breach, service members have the full right to stay silent. Making statements to CGIS or other law enforcement seldom helps and may result in further penalties. For example, if your testimony differs from the alleged victim's, you may be punished for giving a false official statement or perverting the course of justice. Cooperating with the police will not stop the military from taking action against you. On the contrary, it will only strengthen the government's case.
The Right to Refuse Consent
You are also not obliged to agree to any search warrant of yourself or your property. Before performing a search, investigators must seek permission from their commander. The only way police may search or take your property without probable cause is with your permission.
The Right to Seek Legal Advice
Before relinquishing their rights, military people accused of a crime have the full right to consult with an attorney, military or civilian. Therefore, if you are accused of a crime, you must contact an experienced sexual assault criminal defense attorney. 
Protect Yourself and Your Military Career
Expert military defense lawyers can help protect your job, life, and future. If you are facing sexual assault charges, coast guard expert military sexual assault lawyers will aggressively fight for you.
Why not call us to ensure that your interests are protected? We are experienced Coast Guard, criminal defense lawyers. We have helped defend Coast Guard personnel subjected to an investigation, a court-martial, or sentencing for serious military sexual assault offenses and other UCMJ violations.  Contact us today.

Rape & Sexual Assault – Article 120 in the Coast Guard
Aggravated  Sexual Assault
Wrongful Sexual Contact
Indecent Liberty with a Child
Carnal Knowledge
Deposit of Obscene Matters – Article 120a, UCMJ
Coast Guard Criminal Defense Lawyers
As well as being criminal, sexual assault violates the service's core values of "Honor, Respect, and Devotion to Duty." As a result, improving its efforts to eliminate sexual assault from the Coast Guard's unit has been a higher priority in recent years.
The Coast Guard legal service is a "full-service" legal support agency. It provides legal guidance and counsel to the service's decision-makers for any needs. Coast Guard members may face disciplinary and personnel procedures. As a service member, you are entitled to a military defense lawyer. Your military court-martial lawyer will help you negotiate the intricacies of the judicial and administrative procedures.
Punishments if convicted at a Coast Guard court-martial
Summary court-martial maximum sentence:
One month confinement
Hard labor without confinement for 45 days,
Restriction for two months
Forfeiture of two-thirds of 1 month's pay.
Enlisted members above E-4 may not be sentenced to confinement, hard labor without confinement, or reduced pay grade beyond one pay grade.
Special court-martial maximum sentence:
Bad Conduct Discharge (enlisted)
Forfeiture of two-thirds pay
Confinement for twelve months
Reduction to the grade of E-1
A fine
A reprimand
Hard about without confinement
Restriction
If convicted of certain sexual offenses, the service member has to register as a sex offender
Administrative Separations in the Coast Guard
A military administrative separation occurs when a military career ends. It happens when your commander starts a non-judicial procedure to remove you from service. There are two administrative separations based on the severity of the crime. These are listed below.
Misdemeanor Crimes
There must be proof of two or more minor disciplinary measures to be administratively separated for a minor infraction. Your commander will decide what minor disciplinary infractions are.
You require a pattern of discreditable behavior with military officials. Misconduct are breaches of the UCMJ, state criminal laws, and military conventions and traditions.
Sexual Assault in the Coast Guard
In 2019, the Coast Guard (CGIS) investigated 156 unrestricted reports of military sexual assault that alleged military sexual assault victims made to authorities. The Coast Guard leadership and their JAGs took many of these accusations to courts-martial trials and administrative separation boards.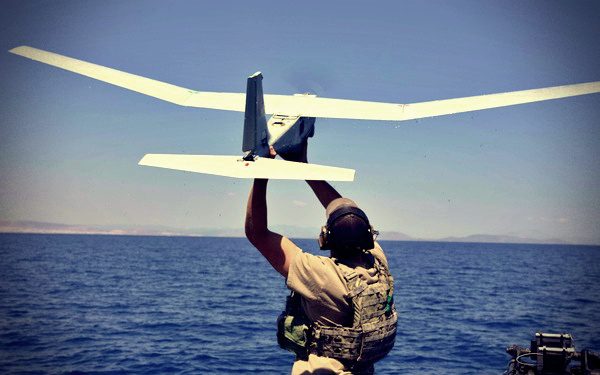 Administrative Separation from the Coast Guard: What Happens?
Your command will inform you in writing if you're administratively separated. Describe the reasons for leaving and the suggested categorization of service. The suggested definition of service is critical since it may affect future eligibility for veterans benefits.
Honorable Discharge
A service member is given an Honorable discharge when they fulfill their military behavior and job performance. In addition, you must have had a good to outstanding performance rating. 
Under Honorable Conditions
A service member is given a general discharge when their bad actions outnumber their good actions. With this type of discharge, you cannot reenlist or transfer to another military branch. However, you will most likely retain all your VA benefits.
Other Than Honorable Conditions
An Other than Honorable (OTH) discharge may be given when the Coastie's behavior differs greatly from the expected military behavior. If a service member receives an Other than Honorable (OTH) discharge, an OTH may jeopardize their veteran affairs benefits.
Our Coast Guard court-martial defense attorneys defend Coasties at the following Coast Guard Bases:
Coast Guard Bases
Alaska Coast Guard Bases
Base Support Unit Kodiak
The base began as
the Navy's
Naval Air Station Kodiak in 1941. ISC Kodiak gained an outstanding reputation for providing Rock Solid support where ever it was needed.
Coast Guard Station Juneau
Coast Guard Station Juneau dates back to the middle 1950s. The original Station was located in Auke Bay and remained there until 1978 when it was moved to its current location. Then, as of now, the station performed all missions assigned today with the additional mission of servicing manned lighthouses.
Station Ketchikan
ISC Ketchikan was established on 22 May 1996 from elements of the former USCG Group Ketchikan and USCG Base Ketchikan, combined with personnel formerly assigned to the Seventeenth CG District Administration Division. Station Ketchikan responds to an average of 150 Search and Rescue cases every year.
California
Training Center Petaluma
The
Coast Guard
Training Center (TRACEN) Petaluma is much more than the sum of its schools. It's a small town whose residents share a commitment to mission, respect, innovation, and a focus on personal development.
Florida
Integrated Support Command Miami
ISC Miami was created on 17 May 1996 from the merger of
Base Miami
Beach and some financial and administrative elements of the Seventh Coast Guard District Staff.
Hawaii
Integrated Support Command Honolulu
From Hawaii to Guam to Japan, ISC Honolulu supports 35 commands throughout the 14th District
Area of Responsibility
, including over 3,000 Coast Guard active duty members, reservists, civilians, auxiliaries, and their families. ISC Honolulu evolved from the former U.S. Lighthouse Service Depot at both Pier 4 and a 5-acre plot on Sand Island.
North Carolina
 Air Station Elizabeth City
Coast Guard Air Station Elizabeth City is one of the busiest Air Stations in the Coast Guard. On any single day, aircrews may be as far away as Greenland, the Azores, or the Caribbean.
Virginia
Sector Hampton Roads
On 15 July 2005, Marine Safety Office Hampton Roads, Group Hampton Roads, and Group Eastern Shore merged to become Sector Hampton Roads.
Training Center Yorktown
Training Center Yorktown occupies the easternmost tip of Virginia's historical triangle, formed by Jamestown, Williamsburg, and Yorktown. Yorktown's moment in history began September 28, 1781, when a group of Colonial and French soldiers set out from Williamsburg to lay siege to the British
Army
that had fortified the seaport hamlet.
Alaska Coast Guard Bases
Anchorage
Dutch Harbor
Juneau
Ketchikan
Kodiak
Sitka
St. Paul
Valdez
Alabama Coast Guard Bases
Mobile
American Samoa Coast Guard Bases
Pago Pago
Arizona Coast Guard Bases
Scottsdale
California Coast Guard Bases
Alameda
Concord
Long Beach
Los Angeles
McKinleyville
Novato
Oakland
Oxnard
Petaluma
Point Reyes Station
Sacramento
San Diego
San Francisco
South San Francisco
Connecticut Coast Guard Bases
Groton
New Haven
New London
District of Columbia Coast Guard Bases
Washington
Florida Coast Guard Bases
Coast Guard Air Station Miami Military Defense Lawyers
Coast Guard Sector Key West Military Defense Lawyer
Coast Guard Sector St. Petersburg Military Defense Lawyers
Miami Military Defense Lawyers
St. Petersburg Military Defense Lawyers
CGAS Clearwater Military Defense Lawyers
Jacksonville
Mayport
Miami Beach
Opa-Locka
Sarasota
Tampa
Georgia Coast Guard Bases
Glynco
Savannah
Guam Coast Guard Bases
Santa Rita
Hawaii Coast Guard Bases
Honolulu
Illinois Coast Guard Bases
Chicago
Kansas Coast Guard Bases
Topeka
Kentucky Coast Guard Bases
Louisville
Paducah
Louisiana Coast Guard Bases
Avondale
Baton Rouge
Houma
Lockport
Morgan City
New Orleans
Massachusetts Coast Guard Bases
Barnstable
Boston
Natick
New Bedford
Otis AFB
Weymouth
Woods Hole
JB Cape Cod Military Lawyer | Court Martial Attorney
Maryland Coast Guard Bases
Baltimore
Columbia
Glen Burnie
Suitland
Maine Coast Guard Bases
Bucksport
Portland
South Portland
Southwest Harbor
Michigan Coast Guard Bases
Cheboygan
Detroit
Detroit Beach
Sault Ste Marie
Selfridge AFB
Traverse City
Minnesota Coast Guard Bases
Duluth
Ray
Warroad
Missouri Coast Guard Bases
St. Louis
Mississippi Coast Guard Bases
Pascagoula
North Carolina Coast Guard Bases
Atlantic Beach
Buxton
Camp Lejeune
Elizabeth City
Wilmington
New Jersey Coast Guard Bases
Atlantic City
Cape May
Fort Dix
Moorestown
Wildwood
Woodbine
New York Coast Guard Bases
Buffalo
Coram
New York
New York -Richmond
New York-Kings
Staten Island
Ohio Coast Guard Bases
Cleveland
Toledo
Oklahoma Coast Guard Bases
Oklahoma City
Oregon Coast Guard Bases
Astoria
Medford
North Bend
Portland
Pennsylvania Coast Guard Bases
Philadelphia
Pittsburgh
Puerto Rico Coast Guard Bases
Aguadilla
San Juan
Rhode Island Coast Guard Bases
East Providence
Providence
Warwick
South Carolina Coast Guard Bases
Charleston
Tennessee Coast Guard Bases
Memphis
Millington
Texas Coast Guard Bases
Corpus Christi
El Paso
Galveston
Houston
Port Arthur
South Padre Island
Virginia Coast Guard Bases
Alexandria
Arlington
Chesapeake
Chincoteague
Hampton
Herndon
Norfolk
Portsmouth
Rosslyn
Virginia Beach
Yorktown
Virgin Islands Coast Guard Bases
St. Thomas
Washington Coast Guard Bases
Ilwaco
Port Angeles
Seattle
Wisconsin Coast Guard Bases
Marinette
Milwaukee
West Virginia Coast Guard Bases
Barboursville
Falling Waters
Huntington
Kearneysville
Martinsburg